Campus Life
Intimate Partner Violence (VAWA)
Intimate partner violence can affect anyone, regardless of a person's gender or sexual orientation and may involve physical and/or sexual violence,stalking and/or psychological aggression. College students are among the most frequent victims of intimate partner violence, which can be devastating to the victim and harmful to the campus environment. This course helps educate college and university students on how to properly identify, respond to and handle incidents of intimate partner violence, including those related to VAWA and Title IX.
Course Authors
Michelle Issadore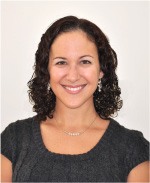 Michelle Issadore is the vice president (association management) for The NCHERM Group; the former senior associate executive director for the Association of Title IX Administrators (ATIXA); and the former executive director of the School and College Organization for Prevention Educators (SCOPE). She works with schools, colleges, and community organizations nationwide to assess and improve their strategic prevention efforts, as well as research and understand best practice initiatives. Issadore has a BA in psychology and women's studies from Brandeis University and an MEd in college student affairs from The Pennsylvania State University.
Wendy Armstrong
Wendy Armstrong is an attorney licensed to practice in Ohio and California. She received a BA in Psychology from Miami University, a MA in Psychology from Boston University, and a JD from Chase College of Law. Wendy worked for the Hamilton County Court of Domestic Relations (in Cincinnati, OH) as a Family Counselor; she worked for Kaufman and Young Law Firm in Beverly Hills, CA; and is now in private practice. She has authored school-based training on Child Abuse, Intimate Partner Violence, the Clery and Save Acts and others.