Human Resources
Camps on Campus: Keeping Minors Safe
Minors are on our campuses more often than we may think. Minors participate in a number of camps on campus, and need to be safe during this time. Therefore, it is important that those who work with minors as part of camp activities on college or university campuses receive child abuse prevention training. The material in this course provides strategies for recognizing, preventing, and reporting child abuse.
Course Authors
EIIA, Inc.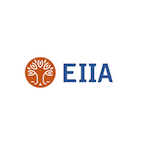 EIIA is a not-for-profit Member-driven consortium, committed to protecting the promise of private higher education through the delivery of innovative insurance and risk management solutions.
Vector Solutions Editorial Team

The Vector Solutions Editorial Team comprises veteran editors and subject matter experts on school, campus, and workplace safety and compliance topics.