Emergency Management
Active Shooter
The course intends to prepare personnel for "active shooter" situations by providing information on how they occur and how they may be more effectively prevented. The course will review facts and history, prevention strategies, preparedness, and what to do if an "active shooter" incident happens.
Course Authors
Phuong Nguyen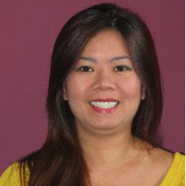 Phuong Nguyen is the Director of Public Information for Safe Havens International. The content editor for the book Staying Alive – How to Act Fast and Survive Deadly Encounters, Phuong also helped author the IS 360: Preparing for Mass Casualty Incidents: A Guide for Schools, Higher Education, and Houses of Worship web training program on active shooter prevention and preparedness for the United States of Education as part of the 2013 White House School Safety Initiative.
Michael Dorn

Michael Dorn is one of the most credentialed school and campus safety experts in the nation. He is the Executive Director of Safe Havens International and a graduate of the FBI National Academy. He is routinely used as a resource by the FBI, U.S. Department of Education, National Emergency Management Association, Federal Emergency Management Agency, U.S. Department of Homeland Security, and many other state and local agencies. He is also a co-author for the IS 360 Active Shooter Training Program for the 2013 White House School Safety Initiative.