Emergency Management
Active Shooter: Run, Hide, Fight
Colleges and universities are becoming better equipped to deal with an active shooter or assailant on campus. Although it's not something faculty and staff will encounter often, they must be prepared to handle possible threats. This course is designed to familiarize course takers with the warning signs that someone may become violent. It will also introduce the concept of run, hide, fight during an active shooter situation. Topics covered include situational awareness, how to assess an emergency situation, and run, hide, fight procedures.
Course Authors
Randy Braverman

Randy Braverman managed security operations for 34 years, including as a security consultant, director of security and campus safety, and law enforcement officer. He has overseen full-scale emergency crisis exercises and coordinated the efforts of local, county and state authorities; military forces; hospitals; and school personnel. As an emergency preparedness specialist, he conducts vulnerability assessments using the ALPHA™ vulnerability assessment methodology and provides technical assistance for emergency and crisis plans for school districts, municipalities and corporations. He is also an instructor for the Illinois Law Enforcement Training and Standards Board Executive Institute at Western Illinois University.
Bill Evans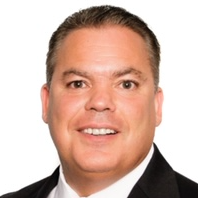 Bill Evans is a retired Cook County sheriff's police lieutenant. He served in varied positions during his 25-year career, most recently as the patrol division watch commander (north area). He's served in the gang crimes unit, the hostage barricade terrorist team, the patrol division, the organized crime section and the police academy (as an instructor). He was also the co-chairman of the UASI Training and Exercise Committee, having been involved in the planning and execution of several full-scale training exercises, training seminars and table top exercises. During his time as a SWAT commander, he provided training and evaluation to various tactical teams and assisted in creating training programs for outside agencies.